Where to start?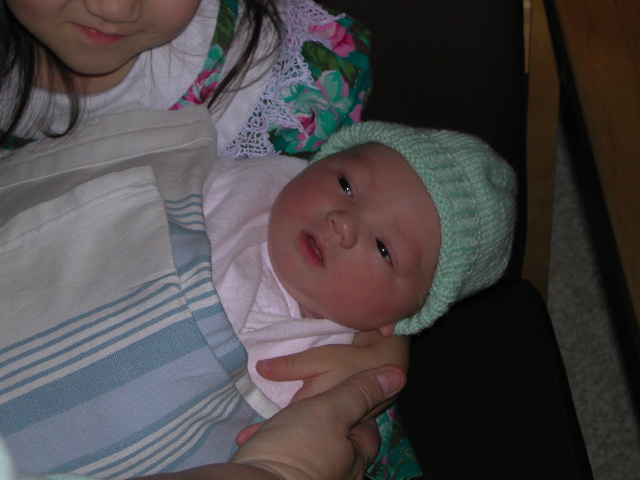 I'm proud and relieved to announce that Cheryl delivered, by swift and tidy C-Section, a 10 pound, 22 inch boy!
When the nurse said, "I think he's 10 pounds", I said, "he's big, but 10 pounds? I don't know about that... I'd say 9.5 pounds." Later on we took him over to the weighing area, and ... 10 pounds, .8 ounces. She was right on the button! :-)
When the specialist felt the baby's head this morning, he told Cheryl there was NO chance of her doing a natural birth, given her history. And that was FINE with us!
Everything went great, baby's perfect, beautiful. And he likes to eat! (he's definitely my son ;-)). Mommy's doing great too, but I had to go later in the evening to take Cyan home. She's been really cranky the last few days, all the nerves bubbling to the top.
I've uploaded pictures from Alex's CF card to my PowerBook, so I'll post a picture later. Right now, I have to call Grandma. :-)
Here's a good one of Cyan holding the baby (we'll announce his name tomorrow (most likely). We have a name picked out pending any sudden flashes of brilliance).
Written on January 25, 2002